Out and about on the Highland Postbus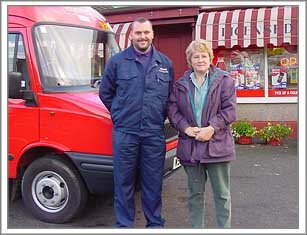 Pictured Anne and the local postman for Crianlarich and Tyndrum after completing the daily post run. Anne said "For people in rural Scotland the daily postbus is a normal aspect of country life and by travelling with the local postbus driver I was given a unique opportunity to see this rural lifeline in operation."
Ready, Steady, Read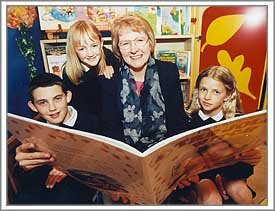 Pictured Anne and pupils from Bannockburn Primary school. The school benefited from WH Smiths Ready Steady Read campaign as part of the National Year of Reading last year. (photo courtesy of Nick McGowan-Love)
UK Diabetes Week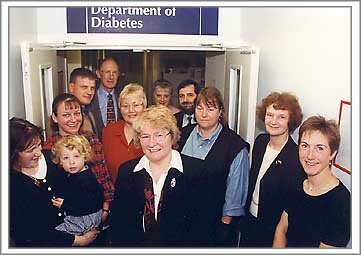 Pictured Anne McGuire with Diabetic Consultant, Sheila Reith, staff and patients at the diabetic clinic in Stirling Royal Infirmary during this years Diabetic Week in June. Diabetes is probably one of the greatest public health concerns and Anne, who is herself diabetic, was pleased to help raise awareness.
Official Opening of Victim Supports New Stirling Office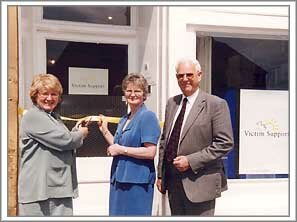 Pictured Anne McGuire, VS Area Co-ordinator Rosemary Docherty and Colin Newman. Anne was pleased to open the new Victim Support Office as they provide a great service to the area. The Office in Riverside was previously Anne McGuire and Sylvia Jackson's Parliamentary Office up until March this year.
During Volunteers Week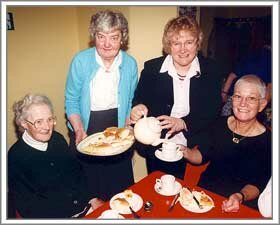 Pictured Anne McGuire during this year's Volunteers Week at Town Break, Stirling, which offers support to dementia suffers, and their carers. The Stirling Group meets in the Baptist Church Hall, Murray Place on weekdays and offers a warm welcome.
This follows on from her very successful stint staffing the telephone at the VDS telephone bank in last year's "Volunteers Week" pictured here with neighbouring Ochil MP, Martin O'Neill.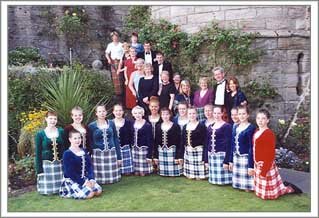 The Stirling and District Traditional Millennium Celebration at Stirling Castle
Pictured Anne McGuire MP, Stirling Deputy Provost Ann Strang and Organiser Alan Turnbull. The Celebration attracted 400 performers and guest from Scotland, America and Canada for this event in the spectacular surroundings of Stirling Castle.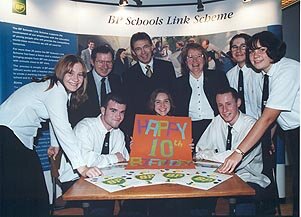 Pictured Anne McGuire MP and Stirling Pupils celebrating 10th anniversary of BP Schools Link Scheme.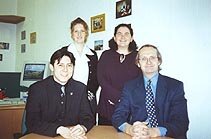 Pictured Parliamentary Staff Paul, Heather, Graham and Sarah.